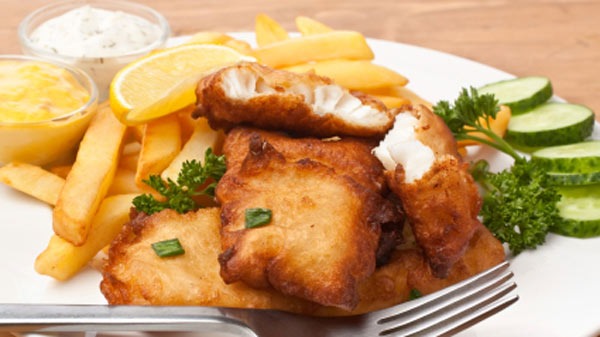 Everyone should experience a classic Wisconsin fish fry. A classic fish fry generally includes several pieces of fried fish, some type of potato and some sort of coleslaw or salad. That said, there are endless variations on the old favorite and no two restaurants agree on what constitutes a fish fry.
A fish fry is generally served on Friday, but many restaurants have a fish fry available every night of the week. During certain seasons of the year, the selection of fish can change, particularly during the Lent. It's best to call restaurants ahead of time to find out what's currently available.
So, without further ado, here are four of Wisconsin's very best fish fry spots.
Every day is fish fry day at the Headwaters Restaurant & Tavern in Boulder Junction. This rustic restaurant opened in 1930 and affords diners wonderful views of the Manitowish River. The restaurant serves its traditional fish fry nightly. If you're looking for something a bit fancier than the standard fish fry, you'll also find baked and pan-fried walleye, French-fried and broiled shrimp and a seafood platter.  Don't miss this Northwoods favorite.
There's no place like the Hilltop Pub & Grill in Stevens Point. To enter this venerable restaurant, diners must walk through an authentic beer vat. The bar boasts 19 beers on tap. The dining room at the back of the restaurant is full of photos of Stevens Point throughout the decades. It's like a historical tour of the community. On top of all that, you'll find one of the best fish fries in the state. Your choices include fried perch, cod, walleye as well as baked cod. The Hilltop is sure to become one of your fish fry favorites.
Next time you're in southeast Wisconsin on a Friday night, you need to visit the Riverside Brewery & Restaurant. Opened in 2005, this brew pub in West Bend offers seven different beers brewed right on the premises, plus two sodas made in-house. They also serve up an amazing fish fry that is recognized throughout the area as the very best. Selections include walleye, lake perch, cod and shrimp, as well as the seasonal addition of smelt. Don't miss this fantastic fish fry.
Other Outstanding Fish Fry Options: