During the summer month, it seems that walleyes only bite when it's cloudy, rainy or windy. In the fall, that changes. Some of the best fall walleye fishing days are bright, sunny and calm. For the walleye angler who has worked hard all summer long to put fish in the boat, fall can be a real treat.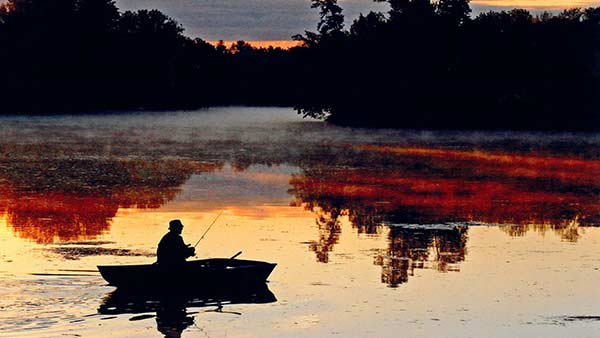 This fall, you can't go wrong with any of these four walleye destinations.
Oshkosh on Lake Winnebago
Lake Winnebago is the king of all Wisconsin walleye fisheries. At 138,000 acres, a walleye angler could spend a lifetime fishing this lake. The two techniques that catch the most fish during the fall are jigging and trolling. Look for walleye near mid-lake humps and depressions. Fall can bring some tremendous catches.
Boulder Junction's 194 Lakes
This resort town is best known as a musky hotspot. However, nearly all of the lakes that dot this quiet little corner of Wisconsin hold walleye. In fact, the clean, clear waters of Boulder Junction hold some hefty fish. Even some of the smaller, lesser-known lakes in the area offer good walleye fishing. Plus, the fall color is spectacular here.
Lake Onalaska and the Mississippi River
The community of Onalaska is set on the banks of 7,700-acre Lake Onalaska, one of the best fishing holes on the entire Mississippi River. Each fall, the walleye fishing heats up on this complex of channels, sloughs and sprawling backwaters. The best walleye fishing can be found near current.

Just a short drive north of Stevens Point you'll find the 6,800-acre Lake Du Bay, an enormous impoundment on the Wisconsin River. Look for walleye near old river channels. Jigging is the method of choice here. Don't be surprised if you hook into a smallmouth bass or even one of the lake's muskies.

-->